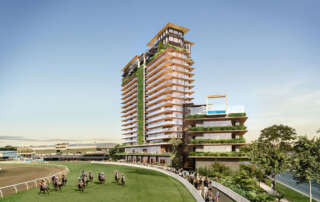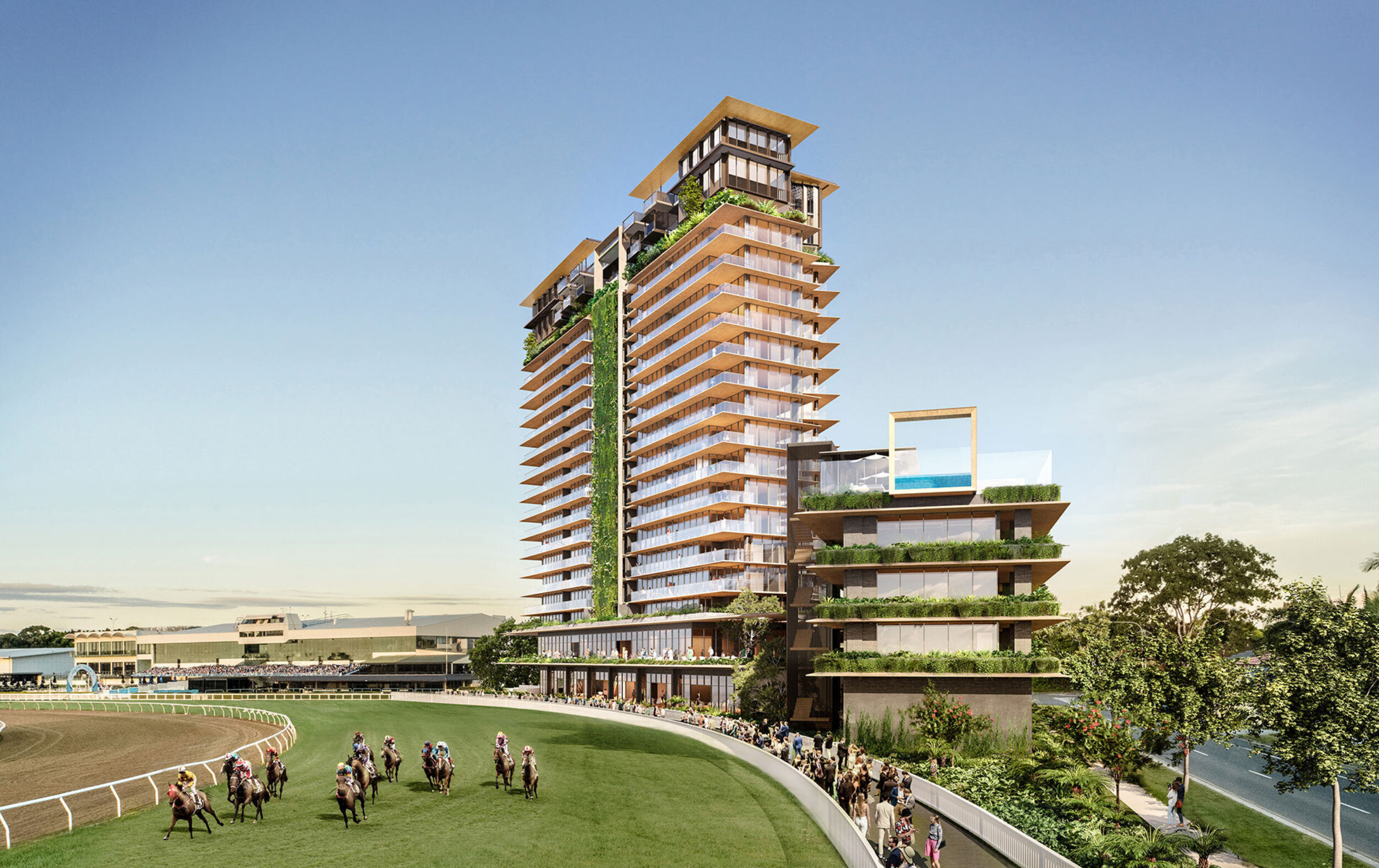 Gold Coast Bulletin: Gold Coast Turf Club lodges plans for $370m development of vast lifestyle, entertainment precinct
By Kathleen Skene and Andrew Potts - Gold Coast Bulletin
Plans to transform the Gold Coast Turf Club into a $370m tourism and lifestyle precinct have been welcomed by civic leaders.
The club lodged a development application with the Gold Coast City Council on Friday for the Sunlight Lifestyle Precinct, which will create three residential towers of up to 19 storeys which will be built across a seven-year ­period.
It will feature 557 residential apartments and 63 dedicated short-stay serviced apartments.
Destination Gold Coast interim CEO Karen Bolinger said new hotel stock and fresh attractions were critical to the city delivering on its growth targets in the decade leading up to the 2032 Olympic Games.
"As we move towards the $44bn tourism target set out in the 2032 strategy we are keen to look at the landscape around the infrastructure being built here on the Gold Coast," she said.
"All things are a possibility as we grow out economic impact and (new tourism product) will be needed to support that."
The development application will be considered by city leaders in coming months and is unrelated to an already underway $63m redevelopment of the racecourse to build three new racing and training tracks and lights for night racing.